WHO WE ARE
We are Banking Consultants having good experience in Financial Sector. We are professionally empanelled and networked with different Banks and financial Institutions.
Our services are tailored made especially for Small & Medium Enterprises (SME) clients, so as to enable them to make the right decisions, in turn leading towards growth of their companies. We work closely with customer to reap the benefit from Banks and financial institutions. We focus on strategic planning for long term growth by harnessing the inherent strengths of the client. We review existing business units to determine whether opportunities exist to improve the performance.
PROBLEMS WE SOLVE
Speed and simplicity of availing credit have perennially been pain points for the Indian borrower. While there is a dearth of finance in India, few companies have identified how to bridge the gap between finance and the end-user.
Due to decades of informal lending, a large majority of customers don't have the necessary formal documentation to be eligible for credit. If they do have the prerequisite documentation, they are often battling the challenges posed by the structural bureaucracy of lending in India.
Meanwhile, owing to the gargantuan geographic landscape of the country, several formal lenders are unable to cater to the financial needs of customers in tier 2 and tier 3 towns. This is where we 'save the day'.
HOW ARE WE SOLVING THE PROBLEMS
Intelligent use of technology
Technology and decision sciences lie at the core of our product offerings. By leveraging these capabilities, we custom-build pocket-friendly finance solutions and offer these through digital channels.
Short application process
Individuals can apply for Buy Now Pay Later or credit offerings from smart work solutions by providing their basic information. Our API-based systems auto-pull the required data using the provided information while our algorithms underwrite the application in real-time.
Loans from anywhere, anytime
Individuals can seamlessly avail of Buy Now Pay Later or a credit offering from smart work solutions at multiple technological terminals such as partner websites and apps, our Walnut PFM app and our website.
Buy Now Pay Later
Instant EMI-based financing at checkout for consumers shopping with our partners.
Credit
Customized digital financing within 72 hours to individuals for their personal and business needs.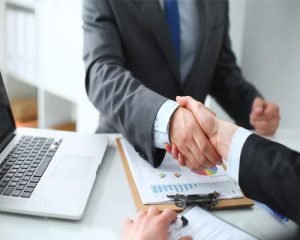 Hybrid Co-origination
Leading banks and NBFCs partner with us to finance consumers and small businesses.
Personal Finance Management